Umbrella company holiday pay
Whenever there is a holiday period coming up, you may well be thinking about the holiday you need to take to spend time with your family. Contractors can find themselves facing a period of no work and, therefore, no pay when the festive season approaches.
One of the great things about contracting through an umbrella company is that you're entitled to 28 days paid holiday per year, just like all employees. Unlike holiday pay through standard employment, you have two options for how you receive your holiday pay.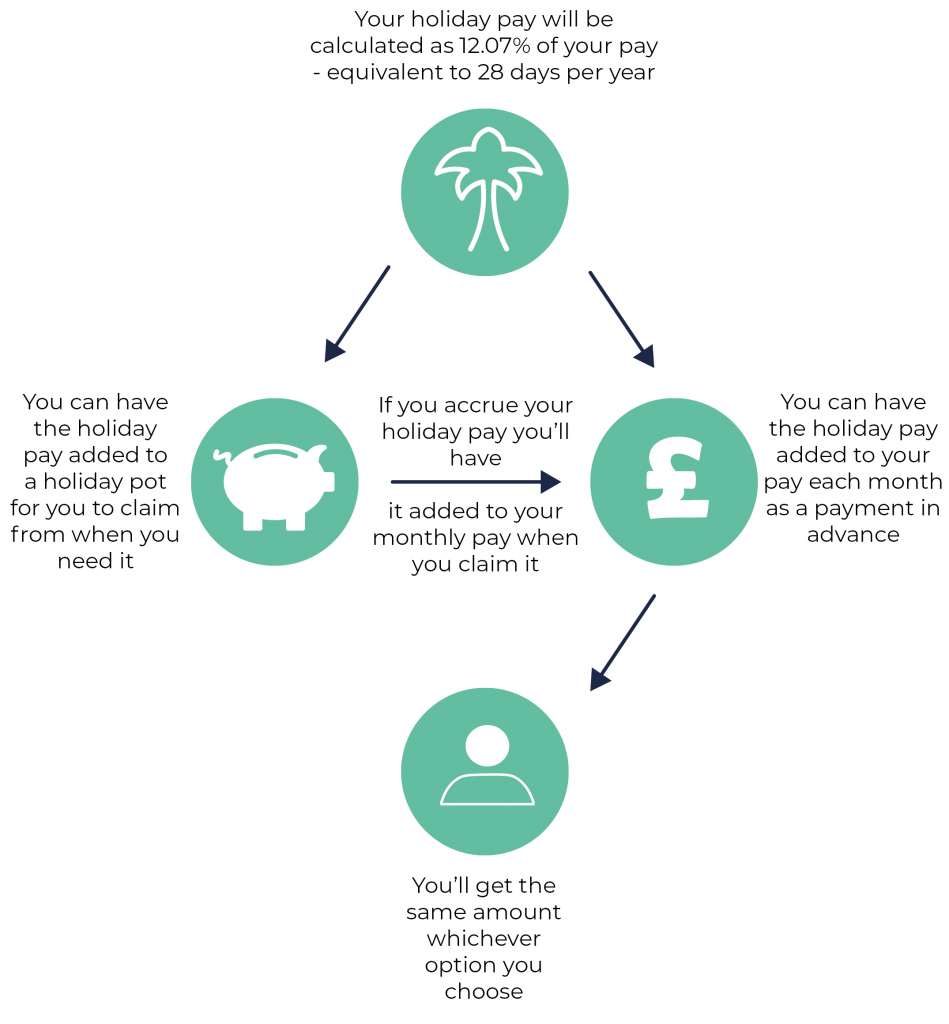 Option 1: Holiday pay in advance
This is our default option and is what most people choose. You'll be paid 12.07% of your pay as holiday pay each month in advance of you taking holiday. This means when you do take holiday you won't get any additional pay.
Option 2: Accrued holiday pay
You can choose for your holiday pay each month to be put aside in a separate pot. You can claim from this pot when you need to take leave. It's your money to claim whenever you need it.
Some umbrella companies will only offer one of these options, so it's important you check what's available and whether you can change your mind before choosing your umbrella company.
---
---
Sign up to receive all our latest insight: